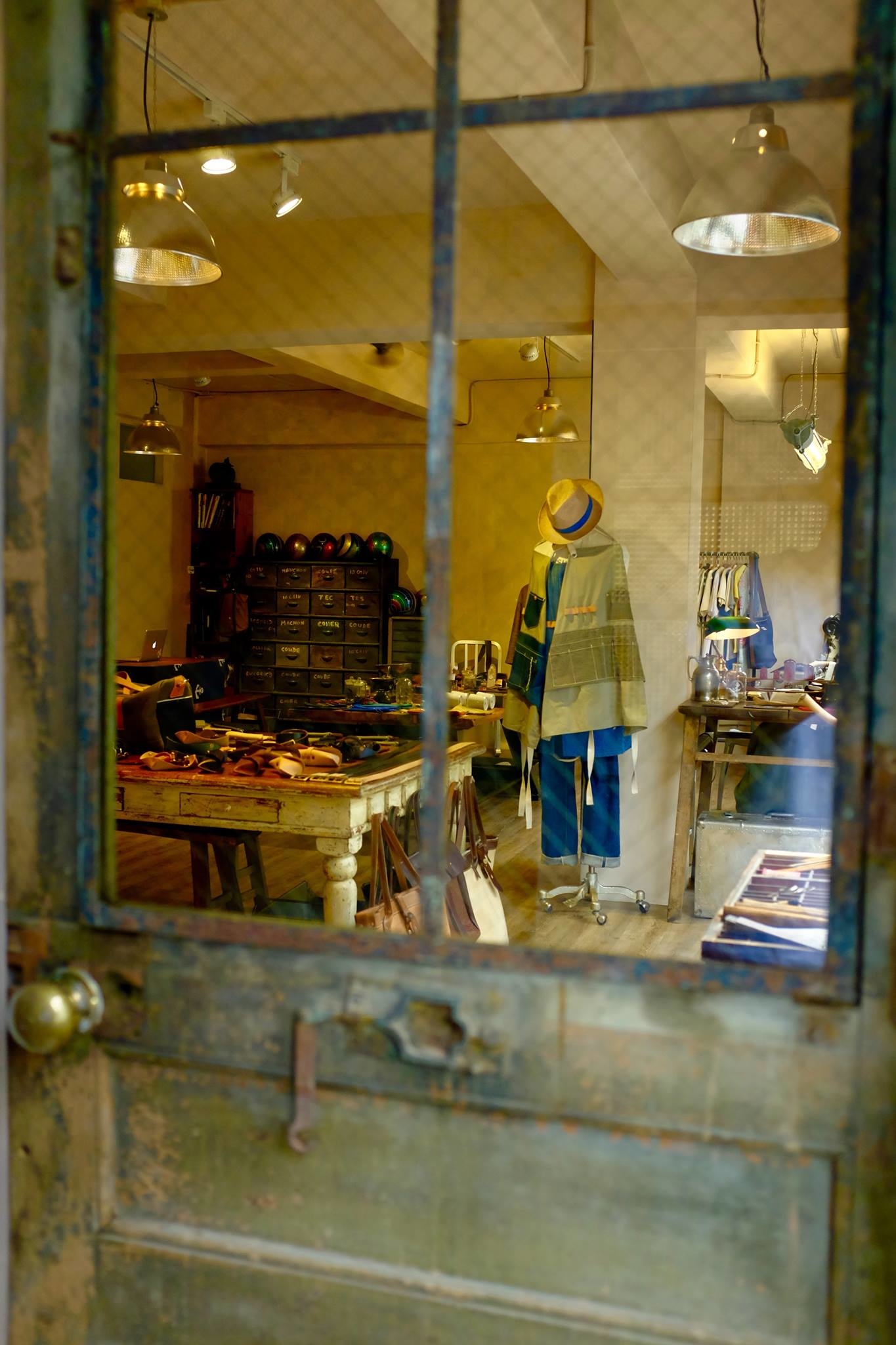 Faith 創立於2003年夏季,販售品牌包括:S.F.K 與 The W & Anchor Bros. Clothing , IRON HEART , BLACK SIGN, Mister Freedom , Sugar Cane , Club Stubborn , Cheswick , UES, Orslow , Houston , 以及Faith 自家商品 , 並且包含各式古董家飾、傢具、、、、、等等多項產品

品項風格以1940~1960年代風格的美式軍裝、休閒服、OLD SCHOOL風格服飾、工作服、牛仔褲、、、、、為主 2010年起產品的重點走向開始著重於開發各式的皮件、飾品、包包等,也獨立開發許多獨家的材質、布料與皮革的處理方式。

在Faith自家的產品中經常會融入許多古董素材、例如老布料、老扣子、老五金、、、等等。
同時也會將產品的風格以貼近生活日常實用作為體現。

我們非常歡迎各界同好隨時指教並且親臨、交流

faith
台北市敦化南路一段161巷4號2樓
(

2F., No. 4, Ln. 161, Sec. 1, Dunhua S. Rd., Da'an Dist., Taipei City 

10690

 , Taiwan

)
Tel: +886 27769669 & +886 910311865
faithsfk@gmail.com
Faith Co. Since 2003 Summer
Selling brands include : S.F.K. and The W & Anchor Bros. Clothing, BLACK SIGN , Mister Freedom, Sugar Cane, Club Stubborn, Cheswick, UES, IRON HEAET, Orslow ,Houston .... Japanese denim and also comprises some of antique furnishings , vintage goods ........
The clothing style is 1940~1960's American uniforms, casual clothes, old school style clothing, overalls, denim jeans........
S.F.K. is our original brand usually integrate many antique materials, such as old fabric, vintage buttons, old metal,,, and so on.
S.F.K. since 2005 ,we made our original production of leather goods, jewelry, bags, etc.,
Also independently developed some of exclusive materials, fabrics and leather treatment.
The style of the products in order to reflect to life.
Faith
( 2F., No. 4, Ln. 161, Sec. 1, Dunhua S. Rd., Da'an Dist., Taipei City 
10690
 , Taiwan
)
Tel: +886 27769669 & +886 910311865
faithsfk@gmail.com